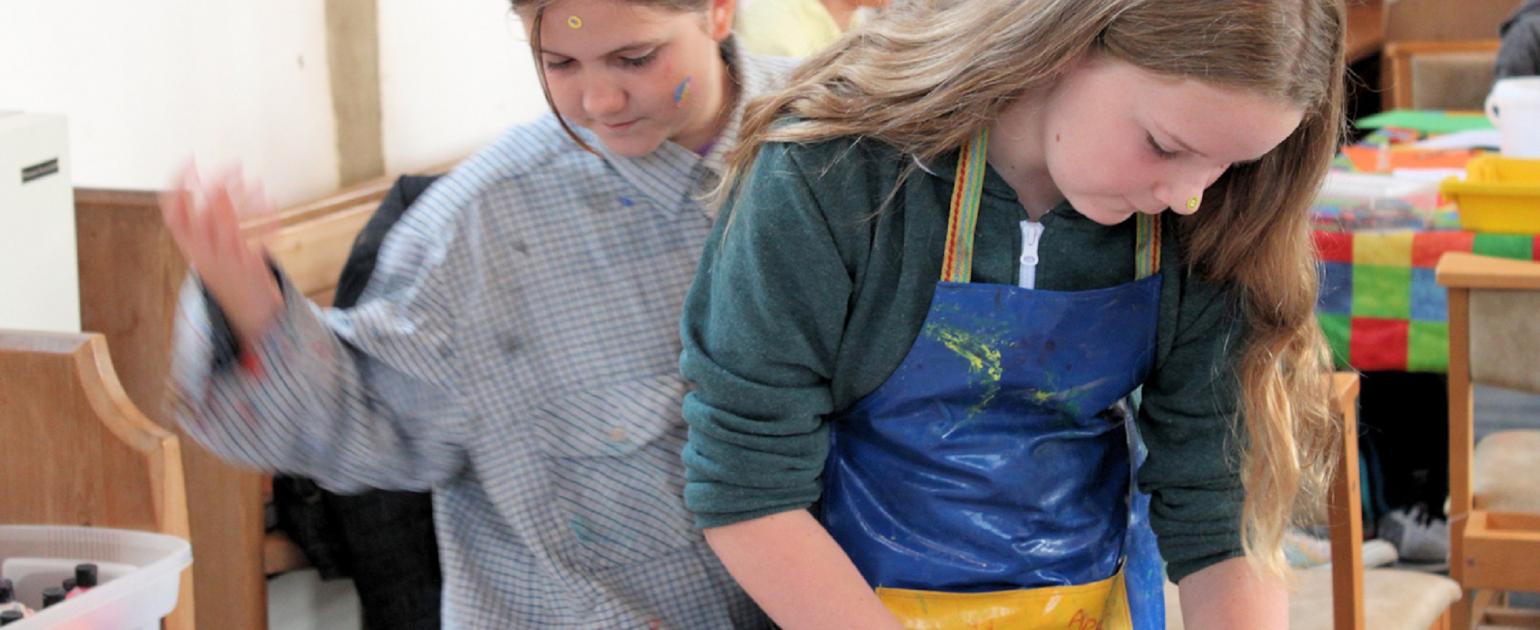 St Matthew's has a variety of groups for children and young people, on Sunday mornings and at other times during the week. For further details of any children's groups, please contact Kate Smith, the St. Matthew's Children and Families Worker, via the church office or email office@stmatthewsoxford.org.uk
For further details of any youth groups (11+), please contact Naomi Shaw, the St Matthew's Youth Worker, via the church office or email office@stmatthewsoxford.org.uk
During Sunday Services (10.30 -11.45)
Crèche: 0-4 years
Parents are free to stay with their children or go back into the service – mostly, the time in crèche is free play for the children, sometimes with a story and simple craft activity.
Fireflies: 5-7 years
The session usually involves a game, a Bible story and a chance to talk about what the story means, a drink and a biscuit and a craft activity.
Lanterns: 8-11 years
The session usually involves a game, a Bible story and a chance to discuss the story together, a drink and biscuit and a range of activities.
Ignite: 12+ years
This group of young people meets on Sunday mornings at St Matthew's. It is a place for young people to explore their Christian faith that has an emphasis on what it is like to live out that faith during the week.
Midweek
Jam and Juice: 0-4 years
Every Tuesday from 10:00am – 11:30am. Drinks and snacks are served throughout. We have an optional story time and finish the group by singing together before we say goodbye.
Powerhouse: 5-11 years
Every Wednesday from 5:30pm – 7:00pm. A varied range of activities in different rooms including a craft room, a games and Lego room and a sports room. For the first hour the children are free to do whatever they choose, followed by a tuck shop and a big group game. There are also special themed sessions.
Court Hill residential
This is an annual residential when a group of children and young people at St Matthew's stay over. A chance to build relationships among the young people and youth leaders and to explore faith through a weekend theme.