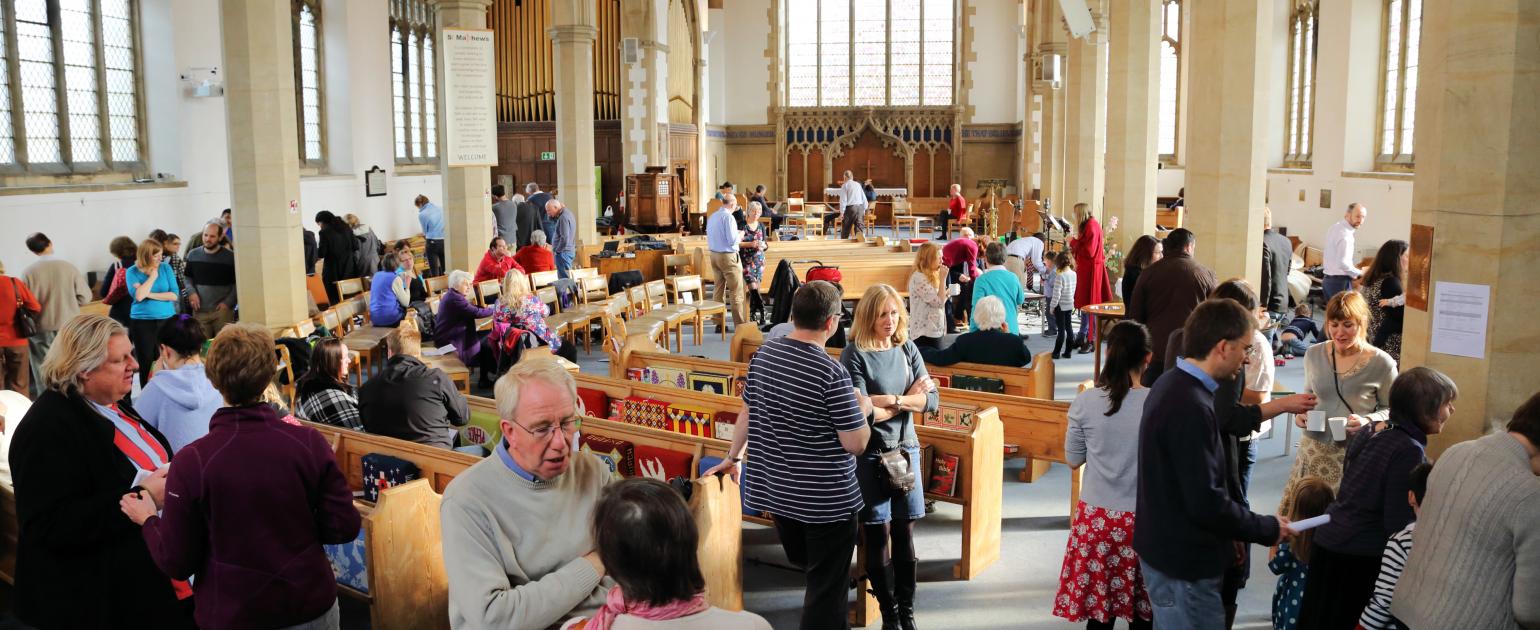 Weekly pattern of prayer and worship at St Matthew's
The church welcomes everyone to our services and oppoortunities to pray together, whether in person or online. For details of how to take part please contact the church office.
Sunday
10.30: Morning worship - In the church and streamed online via YouTube - click here to watch the live stream or a recording of it later.
12.15: Coffee after church -  Join in on zoom to chat with members of the St Matthew's church family and hear from a special guest. 
18.00 Evening Prayer -  Join on Zoom: for a short (20 minutes or so) reflective service. A great way to end the day or start the week! 
Tuesday
18.45: Prayer meeting (Zoom) - a weekly opportunity to pray together about how the Lord is leading the Church and also for the needs of the world. 
Thursday (from 13th May 2021)
11.00: Communion in the church
19.30: ASK - An opportunity to ask questions and talk about Christianity in an informal group via zoom. 
Fellowship groups are meeting regularly online during the week - if you would like to join a group please contact the church office.
Service pattern from May 2021
First Sunday
10.30 Holy Communion including children/young people's provision in the parish centre
Second Sunday
10.30 Morning Prayer (children/young people's provision online although they are of course welcome in the main service)
Third Sunday
10.30 Holy Communion including children/young people's provision in the parish centre
Fourth Sunday
10.30 Morning Prayer (children/young people's provision online although they are of course welcome in the main service)
Fifth Sunday
10.30 Holy Communion (no children and young people's provision but they are welcome in church)