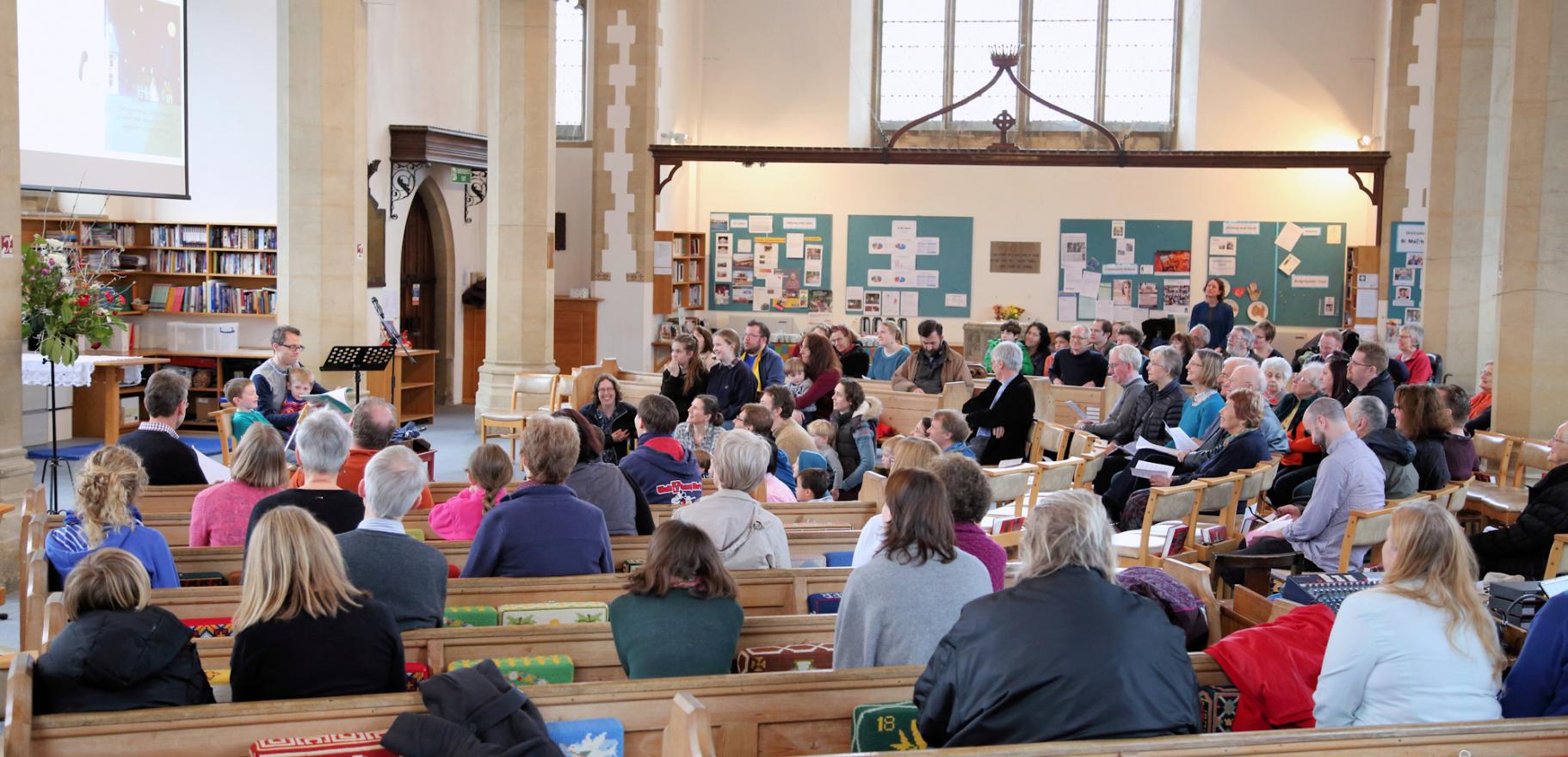 The church has been closed throughout the lockdown period only opening for private prayer in July on Wednesdays between 9am and 11am.  
We are now delighted to be able to "open the doors" further but recognising that many of our church family will still not be able to attend. These are the arangements for the next few weeks. Please do join us at one of the services:.
From 26th July to 30th August
There will be three streams of worship.
1)      The children and young people will be doing 'Wild Worship' online. We'll look forward to hearing all about what this entails!
2)      The Church will be open every Sunday from 26th July at 10.30 for worship. This will be a service of Holy Communion alternating with Morning Prayer. Social distancing will be observed and Communion for those weeks will be in one kind only (ie bread). This will be a spoken service without music. We will be able to gather afterwards outside (whilst observing social distancing) for a chat.
3)      The online services will continue, in a slightly different way. You are warmly invited to Join us at www.fb.me/stmattsoxford at 10.30am on Sundays.
We will also be continuing online coffee after church. If you would like to be notified about how to join this please contact the church office by clicking here.
The normal pattern of weekly service is as follows:
Sunday
08.00 Holy Communion
10.30 Family Service
Monday
19.45-21.15 Space to Pray
20.45-21.30 Silent Meditation
Tuesday
18.45-19.30 Prayer meeting
Thursday
11.00-12.00 Communion