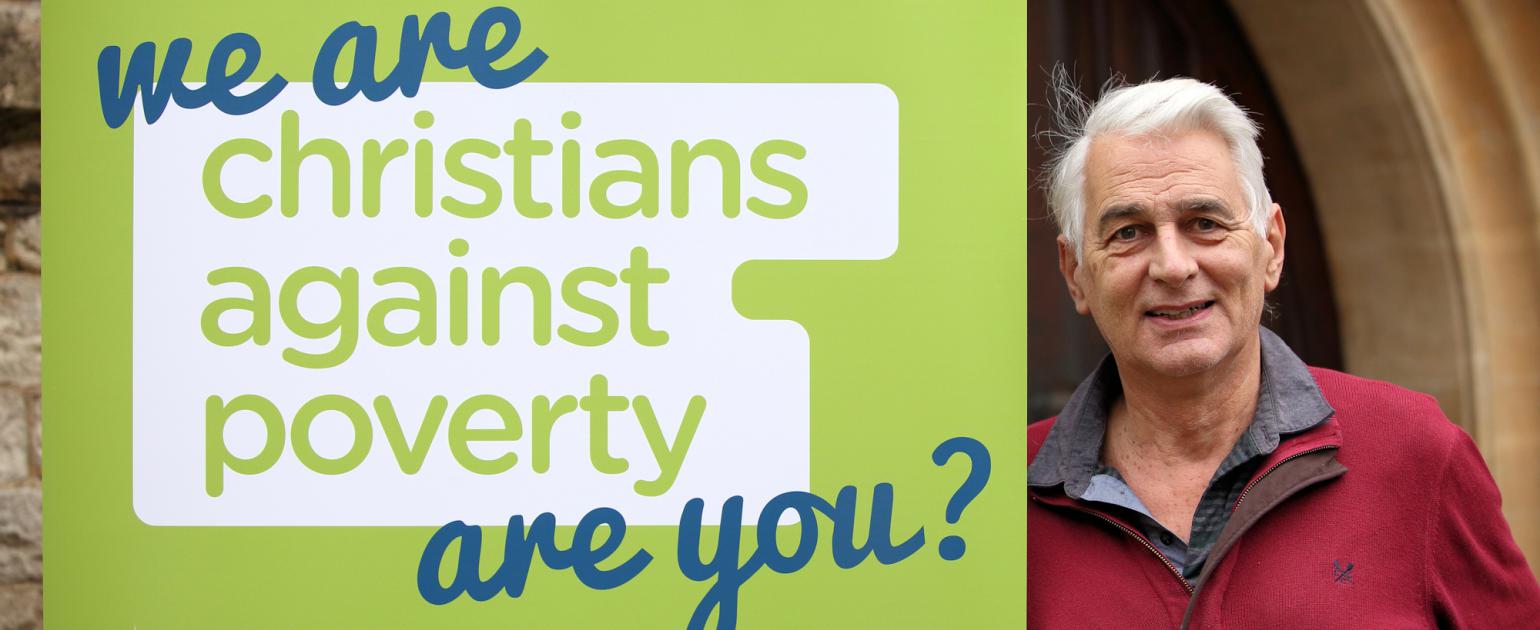 One of the local Christian activities that we support is OCDC. Although legally a separate entity, this operates as a branch of the national charity, Christians Against Poverty. Eight local churches provide support, and St Matthew's is one of the founding churches. For further details of our involvement with Christians Against Poverty (link to 4th level page).
Christians Against Poverty
St Matthew's and four partner churches, and a further four associate partner churches, run a Christians Against Poverty (CAP) Debt Centre here in Oxford.
CAP provides the UK's leading debt-help service, and it is available free to absolutely anyone. To get this free advice on all your debts ring freefone 0800 328 0006.
Our Oxford CAP Debt Centre is part of the hugely successful Christians Against Poverty charity, which now has over 300 debt centres across the UK offering free advice for people weighed down by debt. CAP offers practical Christian love and witness by providing debt counselling help, financial and budgeting advice, and insolvency services. CAP-trained staff, accompanied by volunteers, visit clients in their homes to offer practical support, which includes planning budgets for clients, negotiating with creditors and, if necessary, providing emergency interim food shopping. This is real New Testament stuff - loosing the chains of oppression and bringing hope to the poor and isolated. It's massively exciting for Oxford and a fantastic Christian witness to the love of God.
The Oxford CAP Debt Centre also runs 'CAP 'Money Courses'. CAP Money is the largest provider of face-to-face adult financial education in the UK. The course is friendly, informative, and fun, and suitable for anyone, not just those with money problems. Find the next CAP Money Course near you.
Here at St Matthew's we try to pray for CAP after the morning service on the 3rd Sunday of each month. Do please, if you possibly can, join us for this; we are usually in the vestry. And don't hesitate to contact us if you would like any more info about any of this. And we are always looking for more volunteers to do all sorts of little jobs, from shopping with a client, or baby-sitting occasionally, or wrapping presents, as well as the slightly more time consuming befriender role.
For more information please do have a look at CAP's website.
If you hear of anyone in need of financial debt help, please encourage them to ring CAP's freephone helpline – 0800 328 0006. The service is friendly, supportive, confidential and completely free.
The St Matthew's CAP representative is Nicky Rayner who can be contacted via the church office.