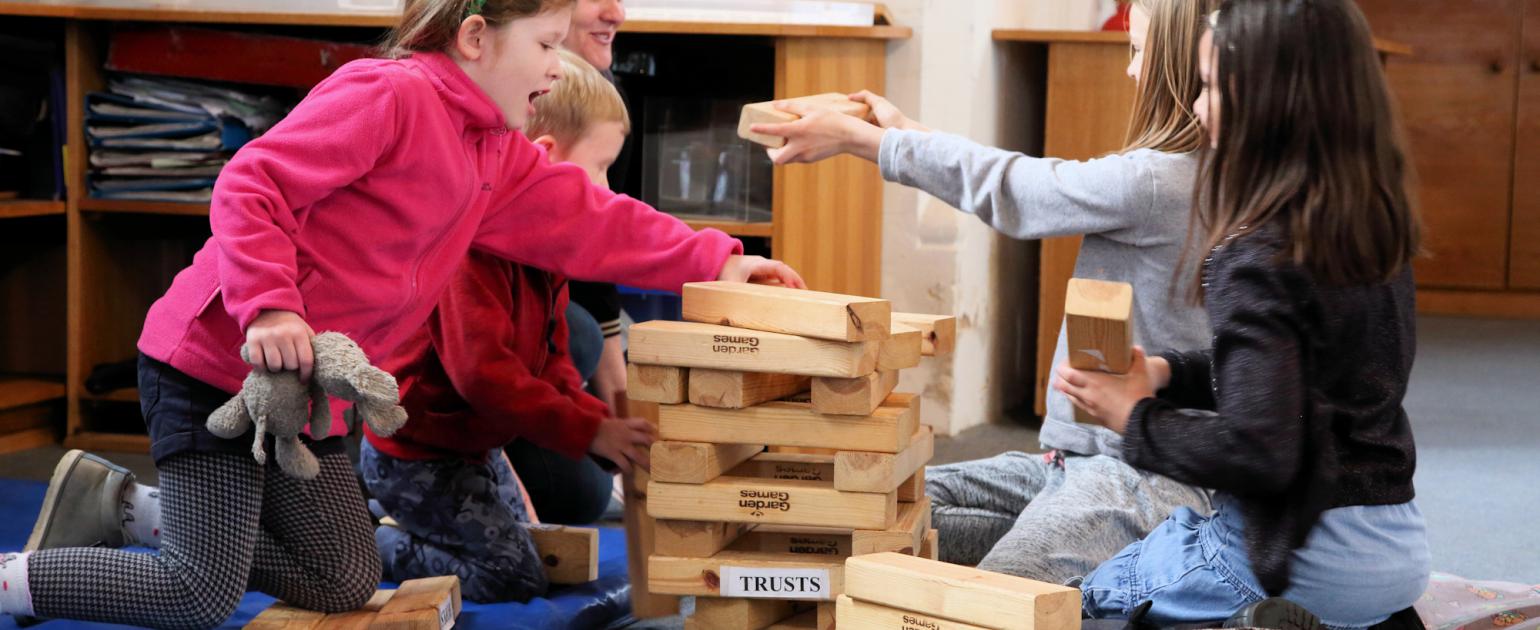 St Matthew's has a variety of groups for children and young people, on Sunday mornings and at other times during the week. For further details of any children's groups, please contact Kate Smith, the St. Matthew's Children and Families Worker, via the church office.
For further details of any youth groups (11+), please contact Naomi Shaw, the St Matthew's Youth Worker, via the church office.
Children's Activities: Crib service
Location: Church
Date: Friday 24th December
Time: 4pm
Join us for our annual Crib Service. Come dressed as anything from the nativity whether you want to be a shepherd or an astronaut and be a part of the festivities as we follow the story around the Church.
All Age: All age bonfire
Location: St Matthew's Gardens
Date: Wednesday 22nd December
Time: 4:30pm
Join us at St Matthew's for a Christmas Bonfire, Games, and Festive Treats – all ages welcome!
Christmas for All Ages
Location: St Matthew's Church
Date: Tuesday 21st December
Time: 11am-4pm
Drop in to St Matthew's Church any time between 11am and 4pm to experience Christmas for all ages. Travel through the different parts of the Christmas Story stopping along your journey to make ice cream angels, decorate a frosted glass window, and even go on a hunt for Christmas's greatest treasure!
Stop press - Jam and Juice re-opening!
Jam and Juice will be re-opening on Tuesday 4th May. It opends for 09:00 to 11:00 every Tuesday; no need to book. Contact our children's worker Kate by email to book a place. For the moment we invite you to bring your own snacks and drinks. We look forward to seeing you again soon!
During Sunday Services (10.30 -11.45)
We aim to give children a deeper understanding of the great love of God and the message of the Bible through stories, games, discussions and activities. We also encourage the children to feel like part of a community of believers and to support and help each other as we spend time together.
Crèche: 0-4 years
Parents are free to stay with their children or go back into the service – mostly, the time in crèche is free play for the children, sometimes with a story and simple craft activity.
Fireflies: 5-7 years
The session usually involves a game, a Bible story and a chance to talk about what the story means, a drink and a biscuit and a craft activity.
Lanterns: 8-11 years
The session usually involves a game, a Bible story and a chance to discuss the story together, a drink and biscuit and a range of activities.
Ignite: 12+ years
This group of young people meets on Sunday mornings at St Matthew's. It is a place for young people to hang out with friends, explore their Christian faith and apply their faith to real life, through fun and creative activities such as art, games and discussions.
Midweek
Jam and Juice: 0-4 years
Every Tuesday from 09:00am – 11:00am; no need to book. Drinks and snacks are served throughout. We have an optional story time and finish the group by singing together before we say goodbye.
Court Hill residential
This is an annual residential for children and young people to stay over at Court Hill, situated in Wantage. A chance to build relationships among the young people and leaders, have fun through a cross country walk, arts & crafts, time in the woods and wide games. It is also an opportunity to explore and reflect on our faith through a weekend theme.